There's more than one way to choose your own adventure and get the trails' eye view of Winnipeg. Check out all these cool maps!
Detailed Winnipeg Trail Maps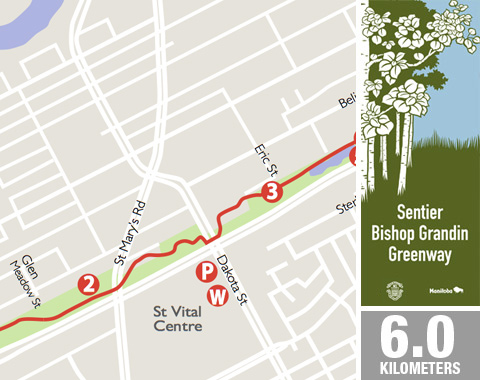 Over 30 detailed trail maps have been created in a joint effort by the Winnipeg Trails Association and the Prairie Pathfinders.  Each map is a two page overview that can be viewed online or printed on a home printer on letter sized paper. These maps offer a unique detailed insight to each trail highlighting:
surface type
trail length
refreshments / washroom facilities / parking
connecting trails
exceptional points of interest found along the trail with short descriptions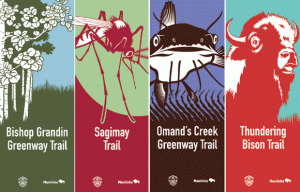 Winnipeg Trail Map Information Pages
City of Winnipeg Cycling Map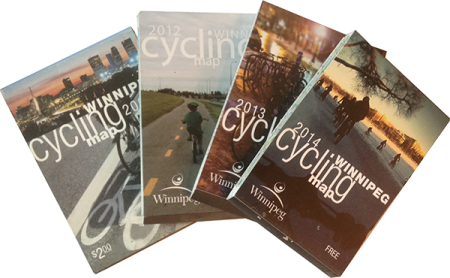 The City of Winnipeg's cycling map is published annually and is developed through a partnership with Bike Winnipeg, Winnipeg Trails Association, Manitoba Cycling Association, Climate Change Connection, Green Action Centre, Physical Activity Coalition of Manitoba and Winnipeg in motion. They are available in public libraries, bicycle retailers, hotels and other tourist hotspots.
Did you know that Winnipeg was one of the first cities in Canada to pilot Google's bicycle layer, with some help from local Winnipeg Trails Association volunteers? It's true.
Turn it on
and get a real trails-eye view of Winnipeg.
Winnipeg Neighbourhood Walking and Cycling Maps

In 2013, Winnipeg Trails partnered with Green Action Centre's Active and Safe Routes to School program, dozens of local community groups and Neighbourhoods Alive! to help create the first small-scale neighbourhood walking and cycling map for the communities of Fort Richmond and University Heights. Check it out. There is even a Mandarin version.