Traditional Trails Manitoba Métis Ride Sunday August 12. 
Join Adrian Alphonso and Jenna Vandal for a fascinating and invigorating trip through the history of this place we call home.
Starts at 1pm. Admission is free. Recommended for Ages 12+ only (due to pace of ride & subject matter. Route is suitable for any bicycle.
Want to borrow a bike? Use this form to fill our your details.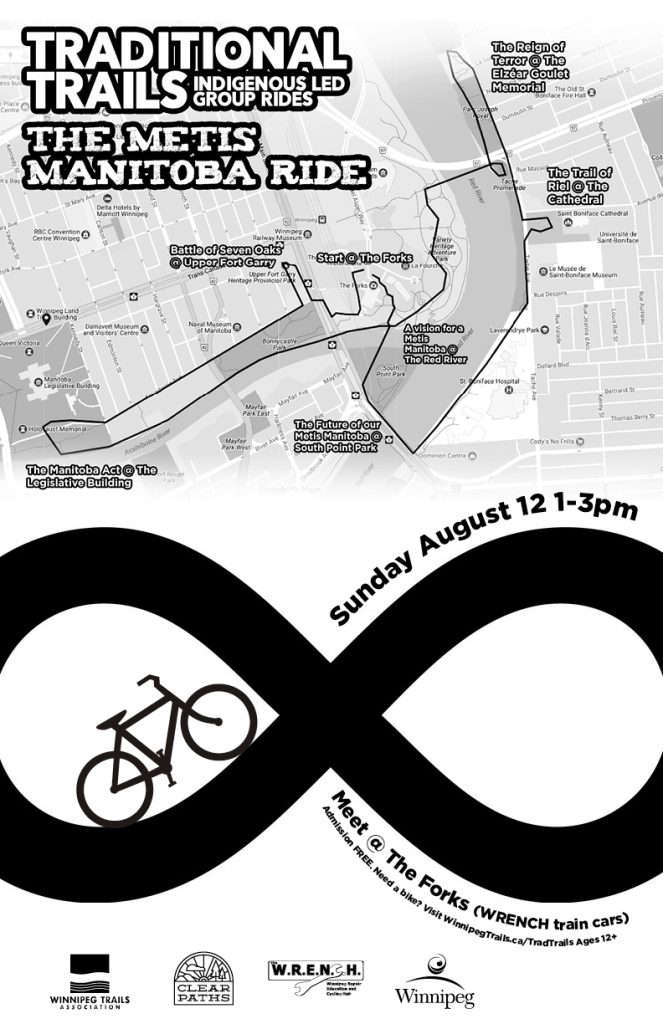 RSVP on Facebook is appreciated. 
Help promote the event.
Download a Hi Res version of the poster!