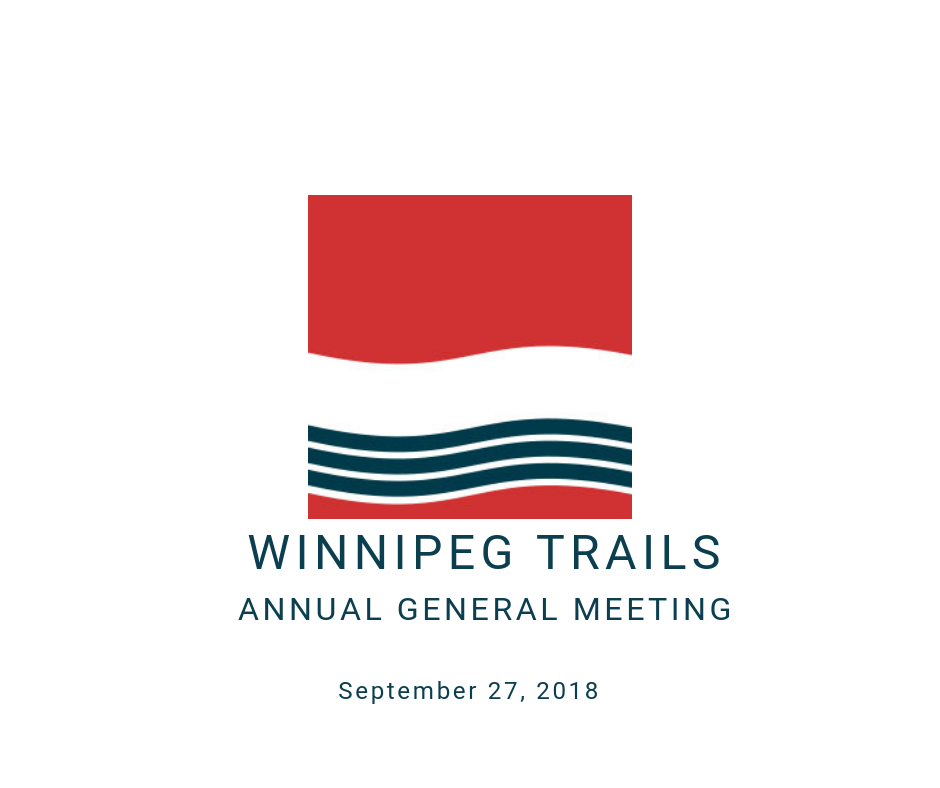 The Winnipeg Trails Association is pleased to announce the 2018 Annual General Meeting will be held on September 27th at The Forks Market starting at 6:30 pm. Look for the "private" function in the south aisle of the main market building.
Before the AGM (optional):
We will meet at the Forks Canopy at 3:30pm to conduct a Community Trail Count: anyone with a smart phone can participate from any place they choose. (If you already know how CounterPoint app works, or just want to count somewhere near you, feel free to join from anywhere in Winnipeg!)
The meeting part of the evening will run from 6:30- 7:00 and be followed by a Mix & Mingle. After the meeting we will be walk/biking to a special location for refreshments and a film screening!
AGENDA:
AGM Date: September 27th 2018
Trail Count: 3:00-5:30pm
AGM Time: 6:30 – 7:00 pm
Mix-and-Mingle: 7:00-7:30pm
Secret location pop-up film screening: til late
RSVP by Sept 21st by emailing [email protected].
If you are would like to volunteer for the Community Trail Count, or would simply like more details, click here!

And of course, if would like to get involved with Winnipeg Trails – as a volunteer, supporter or board member, get in touch and ask us how!