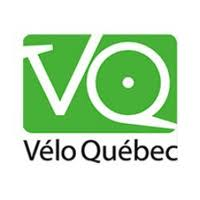 December 20134-Season Biking Under Scrutiny
2nd International Winter Cycling Congress, Winnipeg, February 11 to 14, 2014
The impressive cycling boom over the past few years is manifesting itself in different ways. On the whole, bikes are beingused by a growing number of people: more and more for transportation purposes, more and more every day, and more and more 12 months a year. Regarding the latter point, the trend is easy to observe. With fall conditions extending into mid-December, the context is more favourable. People travel by bike in winter for the same reasons they do at other times of the year: it's quick, efficient and compatible with public transit when the weather is really inclement.
Every year, Vélo Québec stresses this reality, particularly to the authorities of the City of Montreal, which has the highest concentration of 4-season cyclists in Québec. Last year, we even proposed that the City produce a catalogue of ideas and good practices, as well as organize a work day attended by those in charge of planning bike paths and winter road maintenance operations – all with a view to sharing concerns, throwing around ideas and coming up with solutions for promoting better use of bicycles in winter.
Québec is obviously not the only place in the world where bikes are used year-round. This practice also exists in North American and European cities with a similar climate. How to integrate biking into cities that experience snow and cold? How to design cycling infrastructures? How to ensure proper road maintenance? These are a few of the commonly asked questions that will be addressed at the second International Winter Cycling Congress, to be held in Winnipeg from February 11 to 14, 2014. Last year, 125 participants from Europe, Canada and the United States (planners, engineers, activists) got together in Oulu, Finland, right near the Arctic Circle, for the first meeting of this type – which was a resounding success! Winter biking is developing at breakneck speed and the subject is virtually endless. Proud to be an official partner of this second International Winter Cycling Congress, Vélo Québec will be there to share its achievements and present ideas that will allow Montréal and other northern cities to better consider and legitimize the use of 4-season bicycles.
An event not to be missed!
wintercyclingcongresswinnipeg.org
Jean-François Pronovost
Vice-President, Development and Public Affairs
http://www.velo.qc.ca/en/Viewpoint-Velo-Quebec-Newsletter-december-2013