Hello trailblazers,
Winnipeg Trails is gearing up for an amazing summer aimed at bringing you great events and working to make the trails you love (and maybe some you didn't even know about) more enjoyable!  Thanks to 5 new staff, we've even got time for a proper newsletter or two!
Our theme this summer is "Snapshot", and we're going to take one this summer. Follow along as we measure, catalogue, and analyze the state of our trails system.
First, Winnipeg Trails is thrilled to introduce our summer dream team consisting of Assistant Coordinator Samantha Blatz, and trails analysts Aaron Friesen, Dan Riehl, Paul Hewak, and Samantha Worden. You may see them out on the trail hiding hidden gems, counting traffic, or asking people how they feel about their trail network. If you do, be sure to say hi. Huge thanks to the Canada Summer Jobs Program, City of Winnipeg and the Assiniboine Credit Union for making these positions possible.
Though our whole team is ready to hit the ground running, we need your help to make this summer the best that it can be… We have a couple volunteer opportunities!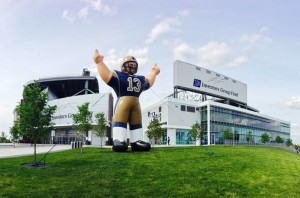 Our first fundraiser of the year is coming up on July 14th for Game 2 of the Winnipeg Blue Bomber's season. Volunteers would work from 5:30pm sharp to approximately 11:15pm. Every hour you volunteer nets a $10 donation to Winnipeg Trails!
We'll be there to help fans find their way to a parking spot as well as directing fans away from the stadium after the game. Volunteers will receive wristbands at the beginning of their shift that allow them free entry into the stadium, deals on team merch, and a chance to see most of the 2nd and 3rd quarters. We are looking for 10 volunteers on this day but will be looking for more volunteers in the future for more games and more events! (If that July date seems too far away for you and you're ready to start your volunteer career now, we've been told that volunteers are still needed for the upcoming game on June 24th! If you can help, let us know.)
If you are interested in volunteering with the Winnipeg Trails Association, please fill out this form and we'll be in touch.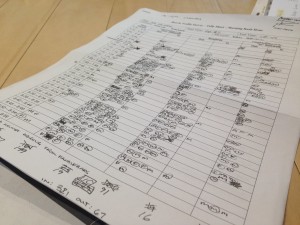 How about a little people watching and science? We are looking for volunteers to count traffic. You can choose to count on your own time or join the team as we seek to answer interesting questions like "How do people get to Assiniboine park on a lazy Sunday afternoon", or "How many bikes head into town on a weekday morning in July?" The answers help us plan better walking and cycling networks.  
If you are interested in volunteering with the Winnipeg Trails Association,please fill out this form and we'll be in touch.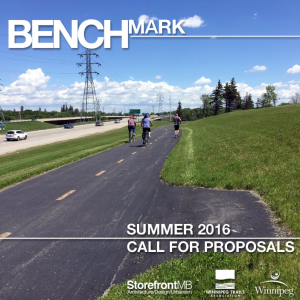 BENCHMARK DESIGN CONTEST CALL FOR PROPOSALS
OPEN UNTIL JULY 6th
We've partnered with StorefrontMB to add something special to places along the Bishop Grandin Greenway. If successful, we hope to expand this to other trails in Winnipeg. Spread the word. See the details.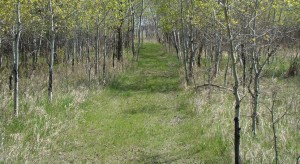 TRANSCONA TRAILS
PHOTO CONTEST
OPEN UNTIL AUGUST 4th
See all the details of this great contest here:http://www.transconatrails.ca/photocontest2016.php