FEB 14 2020
Big Bike Chill: Go Dutch Valentine Date Night Ride

Winnipeg Trails Association, Plain Bikes and Fête Jockey invite all sweethearts to come and ride an imported Dutch bicycle through the Warming Hut village with your valentine! This group ride will include cozy beverages, photoesque backdrops (perfect for proposals and selfies) and pillow talk about the history of the Warming Huts.

The first 10 couples to sign up get a $20 gift card to warm up in The Common post-ride.
To register, email [email protected] 
Location: Patio near Crokicurl Rink
Friday, Feb. 14 | 7 & 8pm
Friday July 19th – Making Trails
Meet us at the bell tower for free flowing talk and dreams of the future in Winnipeg where all modes of travel are connected and free from worry. Bring your bicycles, skateboards, roller blades, roller skates, running shows, pogo sticks and hoverboards and let's go for a tune-filled spin through the neighbourhood after we're done yappin'. 470 Selkirk 

---
Saturday July 20 – BenchMark Launch Party
Ride out to the site from downtown (Mere Hotel on Waterfront). Meet at 11, or join us there. BBQ and music on the trail. Join the Rainbow Trout/Natural Cycle 20th anniversary Alley Cat and dance party later. 

---
Had a close call out there? We need your help.
Make your mark on BikeMaps.
Yes, overall cycling makes you live longer. But along the way, some people experience something scary. Knowing about it helps everyone make better decision. Along with Bike Winnipeg and the City of Winnipeg and the BikeMaps team associated with the University of Victoria, we're asking everyone to take a few moment, think of a near miss or incident you had while cycling, share important details and put in on the growing map. Visit BikeMaps.org now.  – Updated May 22, 2019
---
We're Hiring!
Winnipeg Trails is hiring two Communications Specialists – one each in Cree and Ojibwe (Anishinaabemowin). Exciting stuff. Great cause. Help us make something important happen. Learn more and apply.  – Updated May 21, 2019
---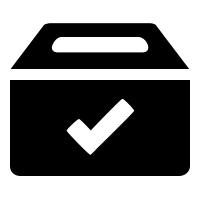 Winnipeg Trails issued a 20 question, rapid fire agree/disagree questionnaire delving into innovative ideas and ethics. See how the candidates for mayor and councillor scored.  – Updated October 2018
---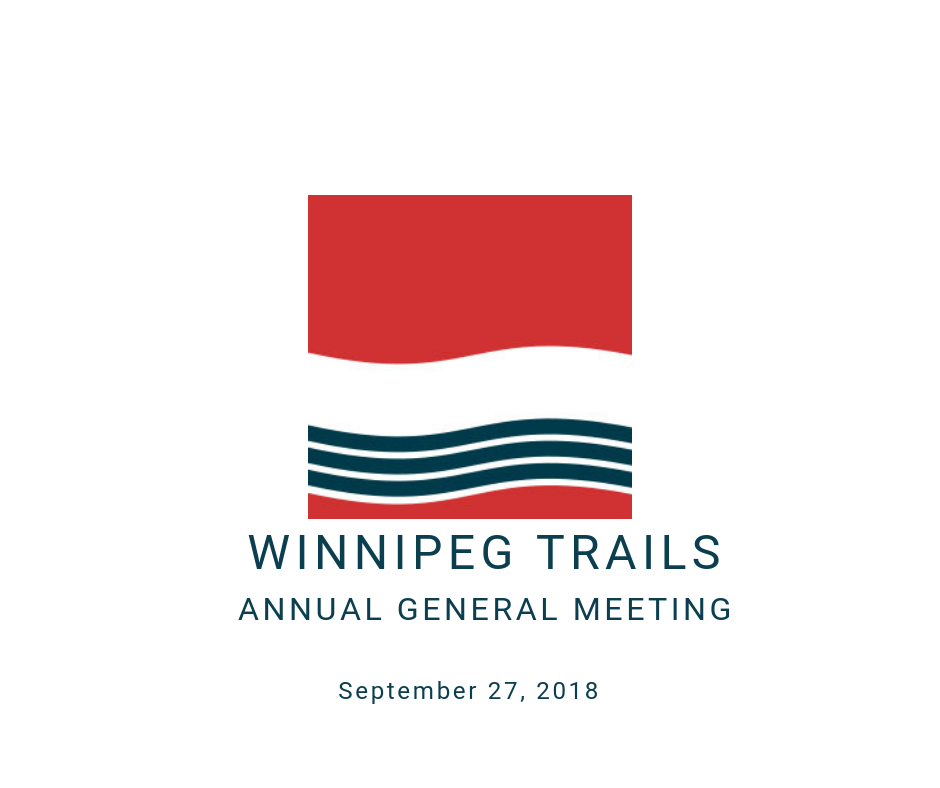 The Winnipeg Trails Association is pleased to announce our first ever 2018 Annual General Meeting! It will be held on September 27th at The Forks Market starting at 6:30 pm. For details click here
---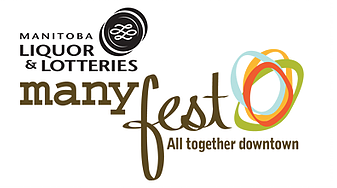 We'll be at ManyFest Saturday September 8th with a surprise new toy! Come check it out, see what we're doing with it. You can also talk to us about everything walking, biking or rolling, ask about a favourite route or discuss a new project, get involved in a big trail count before our AGM in September, try the world's shortest bike lane, give a dutch dinking contest a shot, meet Gabriela and share your story for a new WithArt project and more. We'll be in the kids zone most of the day and will be popping up in the street with something special.
---
Traditional Trails Manitoba Métis Ride.
Join Adrian Alphonso and Justin Bear Larivée for a fascinating and invigorating trip through the history of this place we call home.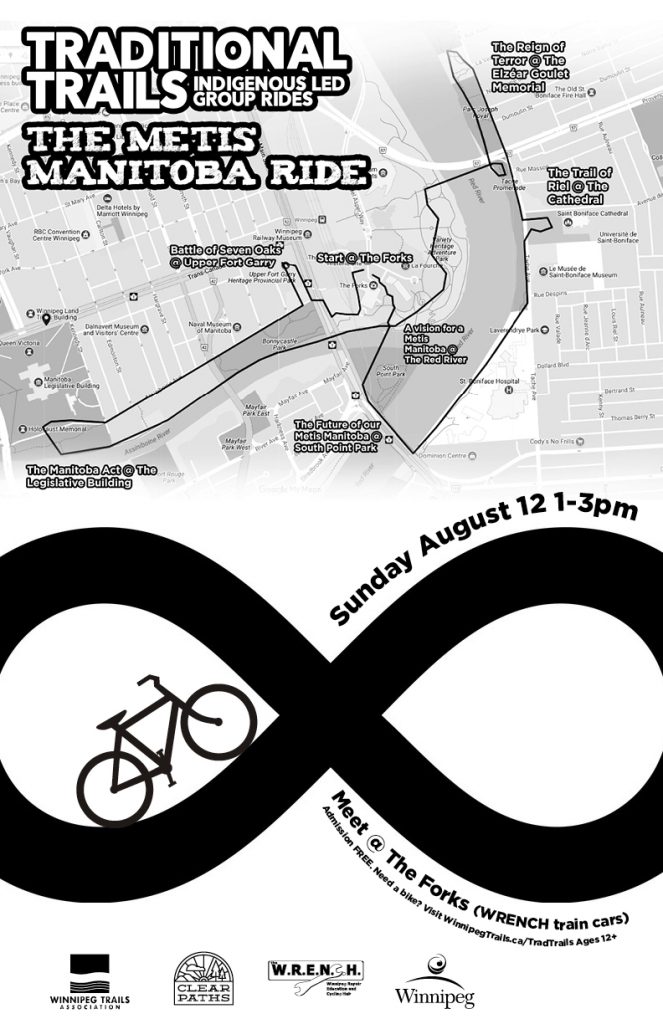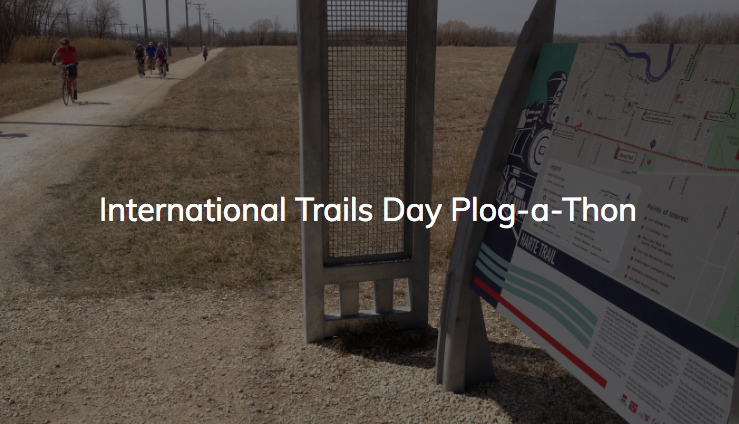 Join us on June 8, International Trails Day! Volunteer to run and clean up the Trans Canada Trail in Winnipeg. Register here.