Is Our App Better than Pokemon Go? See For Yourself!

Did you know that the Winnipeg Trails Association has a sweet app that helps get people outside and exploring too? The game works like this: You start by picking pick your "mode" whether it's your own two feet, a bike, a skateboard, or a wheelchair. After a quick look at your phone for clues, you are off, seeking the hidden gems which are only visible through the app.  We've been testing it since last year, and our summer staff have been out exploring and adding new hidden gems every day since June.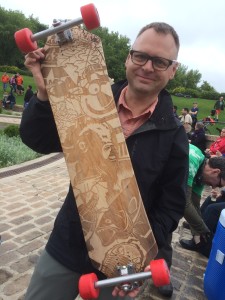 We are having a special Gem Blast at The Forks this Sunday July 31st, where we are flipping the switch on a whole new set of gems and giving out special prizes. Meet us at the Local Motion (The rail cars at The WRENCH at the Forks) at 2pm and bring your trusty smartphone. There will be a demonstration of how to use the app.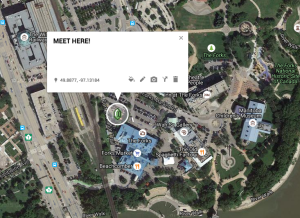 Prizes We'll be giving away a sweet custom-made Winnipeg Trails longboard to the person with the most gems by 3pm, a gift basket of exciting prizes for the person with the second highest gem total, and announcing other prizes for the rest of the summer. Our prize package made possible by sponsors like The Forks Trading Company, Generation Green, The Dalnavert Museum and Recycle Everywhere. Come and keep collecting as many hidden gems as you can! 
"Come check out all the cool (and real) things Winnipeg has to offer along its growing network of trails and protected bike lanes. Yeah, it's kinda like Pokemon Go, but this is real life.  We're going "lure" you outside too. We want you to go outside and play with your head up. Hidden gems are real places, real objects, special "landmarks" and  crazy things along our trail system that enrich and enliven the city. So when we're all done chasing invisible monsters, come check out all the cool stuff you can find right here in Winnipeg." – Winnipeg Trails Coordinator, Anders Swanson


There will be many more Gem Blast events throughout the summer on trails throughout the city, the next one being Sunday August 14th. (Meet at Sugar Point, (junction of the NPG & CPG on Pioneers Pass). Check back here or follow us on Facebook, Instagram and Twitter for more information.
Huge thanks to our sponsors